At Secure One Properties; servicing Thousand Oaks, Sherman Oaks, Woodland Hills and Simi Valley, we understand that many of the mistakes landlords make are costly. Today, we're sharing the three most common mistakes that are made by rental property owners.
Mistake No. 1: Not Properly Screening Tenants

It is so important to have application guidelines in place. This will protect you from potential evictions, potential property damage, and the accidental violation of fair housing laws. Some landlords are in a time crunch, and they often want to fill their vacancy as soon as possible, so they take the first application that comes through their inbox. We don't recommend that. You won't be lucky every time, and just because someone applies first, it doesn't mean they are qualified.

There are a few specific qualifications to look for. You should require a minimum FICO score. You should check background, particularly criminal backgrounds and any information on past evictions. Be sure to verify employment, and talk to prior landlords. If an applicant is self-employed, ask to see tax returns and bank statements. If the potential tenant has a pet, ask for a photo and a description of the pet. You should also make sure the pet is not on your insurance company's dangerous breed list. If it is, your insurance company may not cover the pet at the property.
Mistake No. 2: Hiring Unlicensed Vendors

Do not make the mistake of hiring unlicensed, uninsured, and unskilled vendors to work at your property. It's tempting to hire the neighborhood handyman to do all the repairs and remodeling because it's convenient and probably cheaper. But, the cheapest work isn't always the best work, especially if the vendor is not licensed or insured. If a worker gets hurt, it's not only terrible that they're injured, but it might hurt you as a landlord because you could be liable for those injuries. Hire plumbers to do plumbing, electricians to do electrical work, and roofers to do roofing.
Mistake No. 3: Not Responding to Maintenance
Not responding in a timely manner to maintenance issues, especially emergencies, is a huge mistake. This is bad because your property maintenance isn't being handled, and it's also bad because you'll have an unhappy tenant. No one wants to deal with someone who is unhappy. Emergencies like water damage issues need to be handled immediately. Respond quickly to these things, and use skillful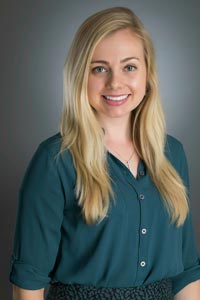 vendors. You don't want a small problem to become a huge, expensive problem. If you can't take that call from a tenant at 2:00 a.m., you should hire a property manager.