Welcome to Secure One Properties; servicing
Thousand Oaks
,
Sherman Oaks
,
Woodland Hills
and
Simi Valley
. Today, our topic is the second part of our video series on
common and costly mistakes that landlords make
. Here are three additional mistakes that you want to avoid.
Mistake No. 1: No Documentation at Move-In
You need to do a thorough inspection before a tenant moves into the property. Make written notes, take a lot of photographs, and save any receipts from work you've done at the property before your tenant moves in. It's important to document the condition of the home. Right before move-in, you need a lot of photos to show how clean the property is. You also want to document the condition of the floors, the carpets, the walls, and the appliances. When tenants move in, give them their own report to fill out. Have them review the move-in condition report and sign it. Then, when they move out, review your photographs as well as the tenant's report. You'll have an easier time understanding what to do with the security deposit. You can decide what qualifies as damage and what is normal wear and tear.
Mistake No. 2: Not Doing Routine Inspections
I've met landlords who have come to our company, and they're mad at themselves because they never went into the property to inspect it. In some cases, the tenants have lived there 10 years or more. Landlords are often stunned by the amount of tenant damage and deferred maintenance they find. They end up needing a new roof, a new HVAC system, or a new sewer line. These are things that could have been handled earlier for less money. We recommend that you do at least one annual health and safety walk through at your rental property. You can see how the tenants are maintaining the home, and you can determine what kind of maintenance needs to be taken care of. When you handle deferred maintenance incrementally during the tenancy, it saves you money and helps you avoid surprises.
Mistake No. 3: Hiring a Bad Property Management Company
Some of the landlords we work with fired their previous property management company because they were left completely in the dark. They would get bills for expensive repairs without seeing any invoices. They'd have no clue what was going on at their property.
Ask your property management company about what your monthly statements will look like. Find out how they will communicate with you, and what is required in monthly reserves. You'll want to know what they are authorized to spend before getting your approval. Ask your management company if they have a bookkeeper and if you'll get invoices. A good, professional property management company can answer these questions for you. You also want to ask what their staff to property ratio is. If they manage a large number of properties but they only have a few staff members, your property won't get the quality and attention it deserves.
Ask about training. Find out if they are members of the National Association of Residential Property Managers (NARPM). You should know how often they attend seminars and training workshops with their employees. Ask about how they invest in employees. Do they get to attend those conferences and seminars, too? This is important because your investment is in the hands of those employees.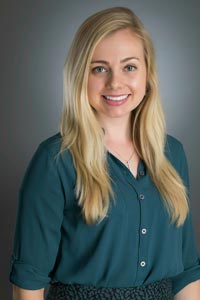 If you have any questions about how to avoid these mistakes, please
contact us
at
Secure One Properties
. We'd be happy to be your property management resource.