Welcome to Secure One Properties; servicing
Thousand Oaks
,
Sherman Oaks
,
Woodland Hills
and
Simi Valley
.
Finding a tenant for your rental property is important, and keeping good tenants is even more important. Today, we're sharing four tips for finding and keeping a well-qualified tenant.
Finding a Tenant: Property Condition
The first step to attracting a great tenant is keeping your property in excellent condition. The overall appearance is important. Have the home professionally cleaned prior to marketing the property. All major systems must be in good working order. Handle any deferred maintenance. The walls should look freshly painted, and the yard should be spruced up. Wash the windows and make sure there is an overall fresh and attractive appearance to the home. It doesn't need to be the most modern house on the market, and it doesn't have to be completely remodeled. But, it needs to be clean. Tenants want to move into a home that's already well-maintained.
How to Find a Renter Fast: Tenant Screening
The application screening process will also help you find a good tenant. Establish application and credit guidelines and stick to those guidelines every single time. Keep all your standards the same for every applicant. You can require a minimum FICO score, and you can check pay stubs and bank statements. Check backgrounds, including a criminal background check and an eviction check. Talk to previous landlords. Require photos and descriptions if the tenants have pets, and make sure those pets aren't on your insurance company's dangerous breeds list.
Tenant Retention: Respond to Maintenance
Once you find a great tenant, keep that renter in place by responding to all
maintenance requests
. When a tenant emails or calls with a request, be sure to respond in a timely manner. Let them know you received the request and will address the problem. Emergencies might include the air conditioning or heating breaking down, or a loss of hot water. Send out the appropriate vendor, and make sure you know who you're sending. Find a professional who is licensed, insured, and capable of doing a great job.
Hire a Professional Property Management Company
Working with a professional property management company will help you find and retain a great tenant. If you do not know how to get your home in move-in ready condition, or tenant screening is not something you're comfortable doing, a property manager can help. If maintenance is overwhelming, contact a property management company. If you're not sure where to start, visit narpm.org. This is the National Association of Residential Property Managers, and they have a great database of local management companies. You can also check Yelp and Google to read reviews of property management companies.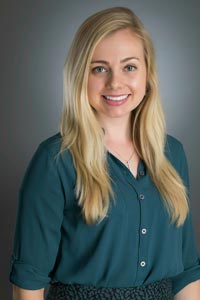 I hope you're able to find and keep a great, qualified tenant. If you have any questions about how to find good tenants, please
contact us
at
Secure One Properties
. We'd be happy to tell you more.