Welcome to Secure One Properties; servicing
Thousand Oaks
,
Sherman Oaks
,
Woodland Hills
and
Simi Valley
.
Today's blog topic is the five essential questions to ask a property manager before you hire someone to take care of your rental property.
Experience and Training
Ask about experience and training levels. Find out how many years the company has been in business, and ask about whether they have any designations. Ask if they belong to any associations like the National Association of Residential Property Managers (NARPM). You'll want to know if they attend state, local, and national trade shows and seminars. Property management laws are constantly changing. Sometimes, they change very frequently. Ask your property manager what they do to stay up to date on these laws.
Handling Maintenance
Ask how they handle maintenance. You'll want to know the process for managing emergency maintenance as well as day to day repairs. Find out if they have an in-house maintenance team, or if they work with
vendors
. Ask who these vendors are, and if they're licensed and insured. You also want to know if there's an overhead maintenance cost. This is when a property manager profits off maintenance. So, maybe a plumber charges $100 for work that's done at the home. The property management company will then charge you an additional fee on top of that, so your total plumbing bill is $120 or $130.
Tenant Screening
Ask how they screen applicants. You should even ask to see the application. Find out what tenants need to provide before getting approved and moving in. Ask for application guidelines, and make sure they are strong.
Management Contract
Ask to see a copy of their management agreement. You want to know what you're getting into prior to signing it. Many companies will lure you in with low monthly management fees, but check the agreement. It may be full of hidden fees, and that kind of management can get pricey.
Marketing and Advertising
Finally, ask how they market your property. Take a look at the active listings on the management company's website. You can tell a lot about their expectations for tenants and properties. If the properties look dirty or poorly maintained, or the photos are unprofessional, they probably won't have very high expectations. Ask where they market. If they advertise online, find out what sites are used. Ask if they use the MLS and how they show properties. Some companies have agents showing tenants the properties and others will allow tenants to see the property on their own, with a lockbox.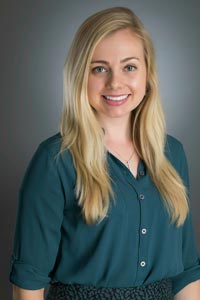 I hope you find a great property management company. If you have any questions about hiring a property manager, please
contact us
at
Secure One Properties
.